soft colors
Shades of blue thread through the home, with varying color saturations setting a different mood in each space.
classic
details
A custom built-in dresser and closet create abundant but compact storage. This charming nursery, with it's go-with-anything white woodwork, was designed to gracefully transition into the next phases of childhood.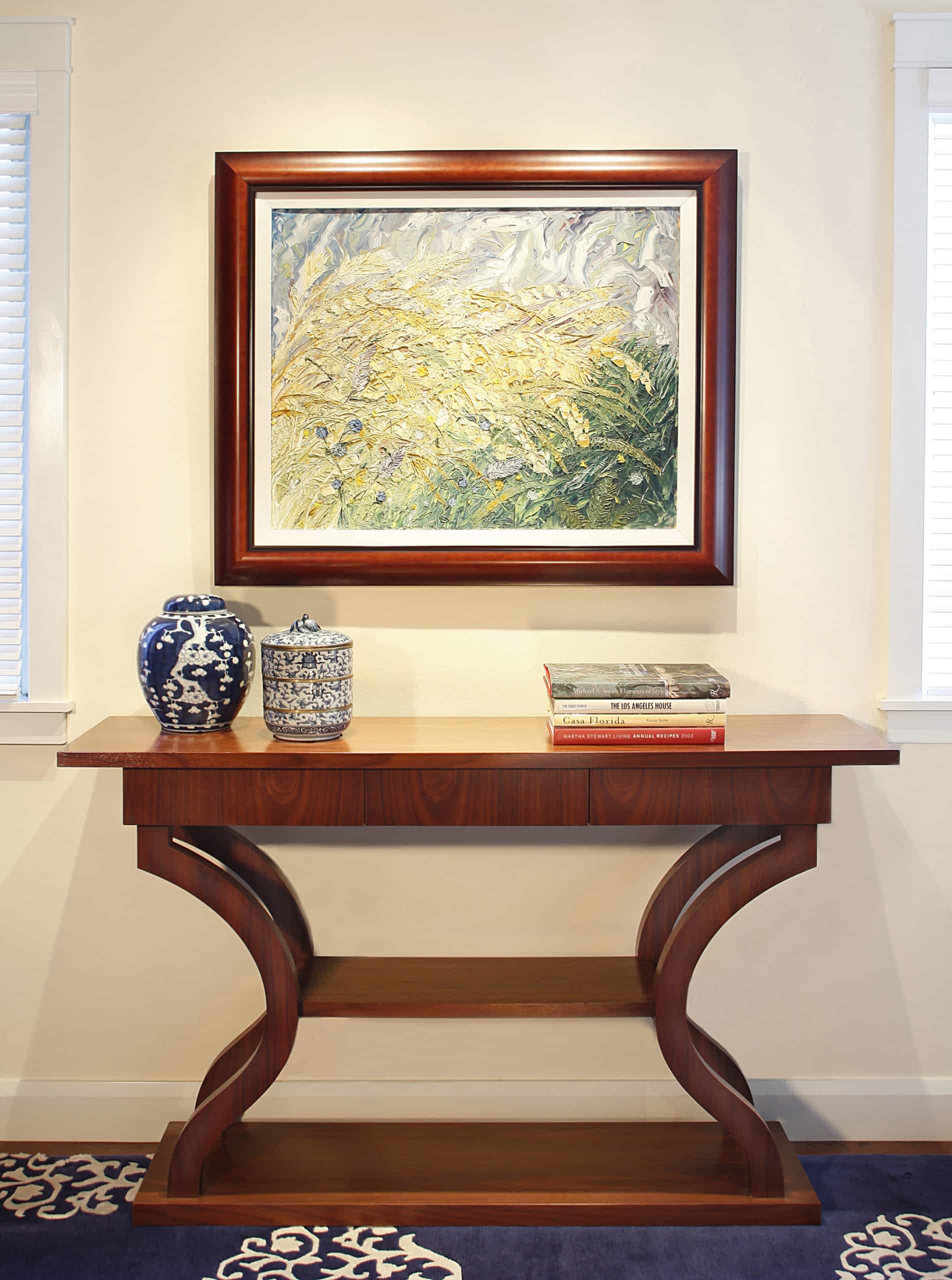 nod to tradition
Details and materials that echo the past but lean towards the lighter side help this home stay timeless but still releveant today. Notice all the custom wood elements?.. console table, breakfront display cabinet, floating nightstands, doors and millwork throughout… can you guess who lives here? None other than Josette (she designed it) and her husband Jean-Louis Boudreau (he built it) with their two daughters and four-legged fur-baby Prudence.
see more classic projects now...