our mission
Interior design is often misunderstood. To demystify the process, we invite you to enjoy our brief video. Yes, we love to furnish homes with beautiful pieces and adorn the surfaces with special finish materials. But our work digs deeper than that. It's helpful to think of us as interior architects. We are trained to consider the many needs of daily life unfolding within. We design our clients' homes, one by one, to support their lifestyles, both real and aspirational.

We added only 10% but people say it feels like twice the house it used to be. Josette's help during the design phase absolutely paid off during the construction phase. We are in love with our new house!
~Margaret Dano

Josette never tried to push any style on us…she always started with 'what is your vision?'. I am just amazed and overwhelmed by the results we achieved…everywhere I look it is beyond my expectations.
~Jim Deustch, MD

Josette got involved with the design of the house at a level I would not have thought of from an interior designer. We've got a house that we love, and we wouldn't change a thing, it really came out perfect.
~Alan Wozniak

I was thrilled with the difference (the new layout) made. It just solved all those nagging problems. It just made this a much more comfortable and livable home.
~Elisabeth Lesser

The kind of things we had in our imagination, Josette and her team were able to make come to fruition and we were extremely happy.
~ David Campisi, MD

They take the time to listen and understand your objectives and develop creative solutions specific to your needs. Most importantly, I know I will enjoy the craftsmanship for years to come.
~Morrine Robey

We are happy with the client service, communication and efficient meetings while renovating. This team has kept in mind our monetary comfort along the way.
~Andi Moreland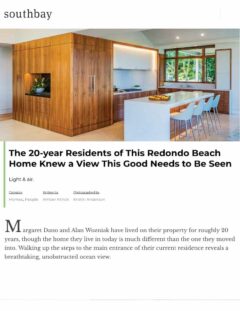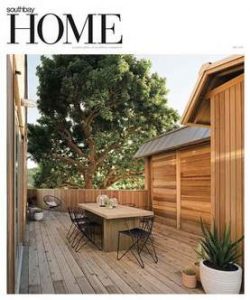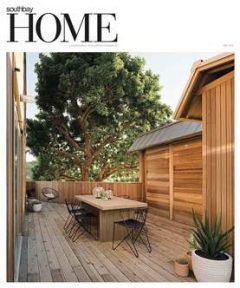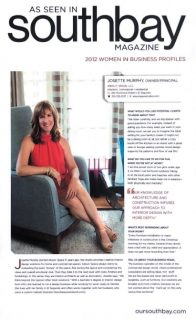 Josette murphy
founder, principal
"Good design transcends style… and true talent lies in extracting the essence of the challenge to create a unique total design solution for each client. If our finished projects all look the same, we have not done our job right!"
Josette, a professional designer for nearly 30 years, started about:space in 2001. She and her family love their charming hometown of El Segundo, and she often collaborates professionally with her husband, Jean-Louis, a talented general contractor (boudreauconstruction.com).
Josette holds a Bachelor's degree in interior design from ASU, where she focused on interior architecture and fundamental design principles. Fresh from university, Josette first honed her craft at Gensler, where she also learned the business side of design.
Josette is very active at her two daughters' school. She devotes many hours to volunteer work such as the National Charity League, and proudly supports the Ed! Foundation. Josette is also passionate about fine art. She helped organize the first two summers of the El Segundo Art Walk (ESAW) and continues to offer her space as a venue for this annual community event.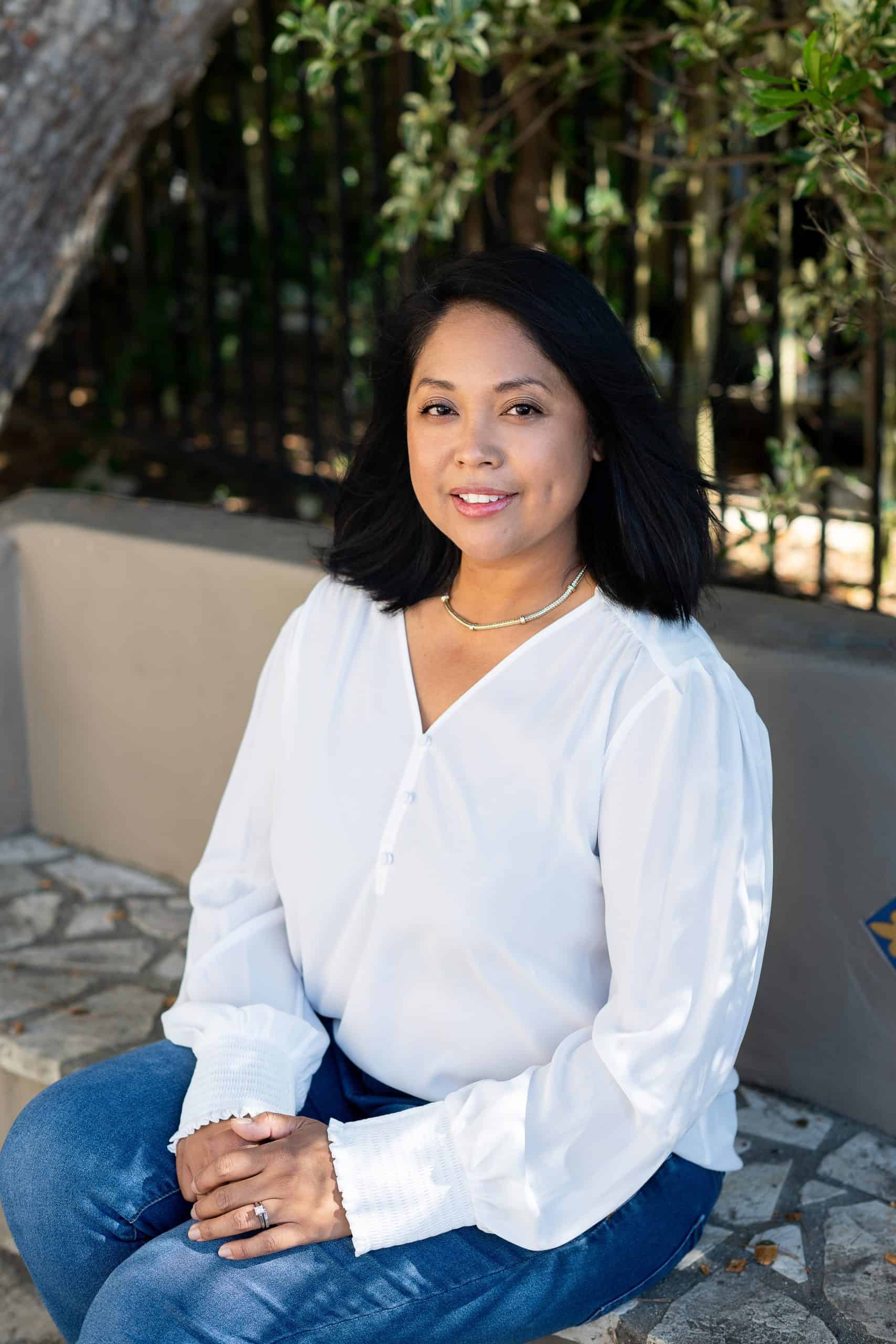 christina meneses
senior designer
Christina has been an integral part of about:space for nearly 20 years. Christina earned her Bachelor of Arts in Interior Architecture from Woodbury University and started her career at an architectural firm.
Her early career was focused on commercial spaces, but she now specializes in extensive residential remodels and custom home design. With an eye for design and attention to detail, she guides her clients through all phases of a project, to create unique and thoughtful design solutions.
Shortly after joining about:space, she married her high school sweetheart and put down roots in the South Bay. She and her husband look forward to raising their young son in this wonderful community.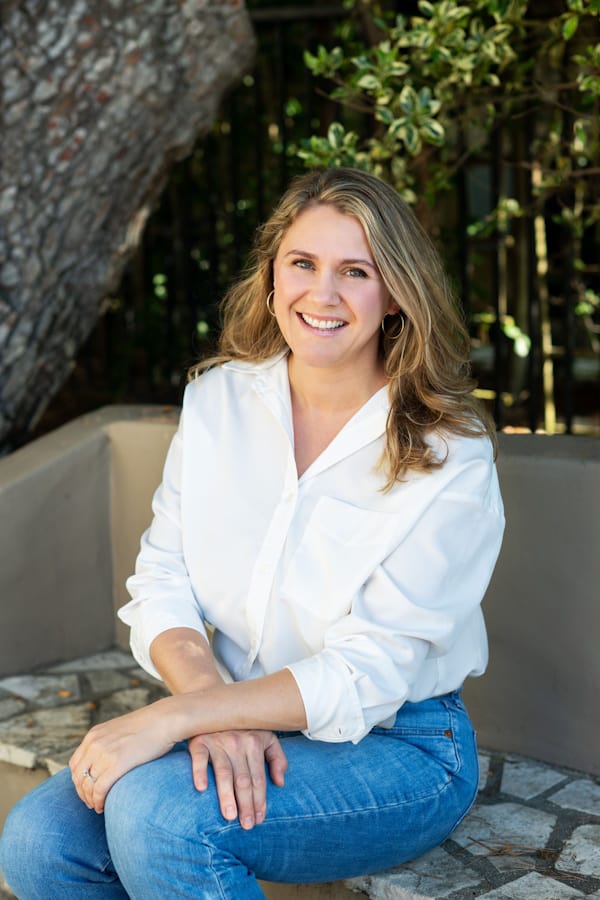 celeste faber
designer
Celeste has always had a lifelong passion for design, architecture and the arts.
Born and raised in Chicago, Celeste's independent spirit led her to the creative mecca of Los Angeles. After graduating from Occidental College she embarked on her first entrepreneurial endeavor and opened a vintage clothing boutique back in her hometown. Eventually, reality knocked, and she found herself in the corporate world utilizing her degree in Urban & Environmental Policy working on sustainable development projects for nearly a decade.
However, when Celeste felt pulled back to her creative roots, she made the bold decision to earn a certificate in Interior Design from UCLA. There she was able to grow her network, hone her professional tool kit, and launch her career. She joined about:space with six years of experience as an Interior Designer, loads of industry connections, and a wealth of experience garnered from working alongside some of Hollywood's most famous designers.
Celeste is a versatile and collaborative interior designer who is always thinking outside the box. She aims to provide her clients with homes and design solutions that are as unique as they are.
When not designing, Celeste might be found planning a weekend getaway in nature with her husband and son, running on the beach, or participating in her toddler's impromptu backyard Olympics.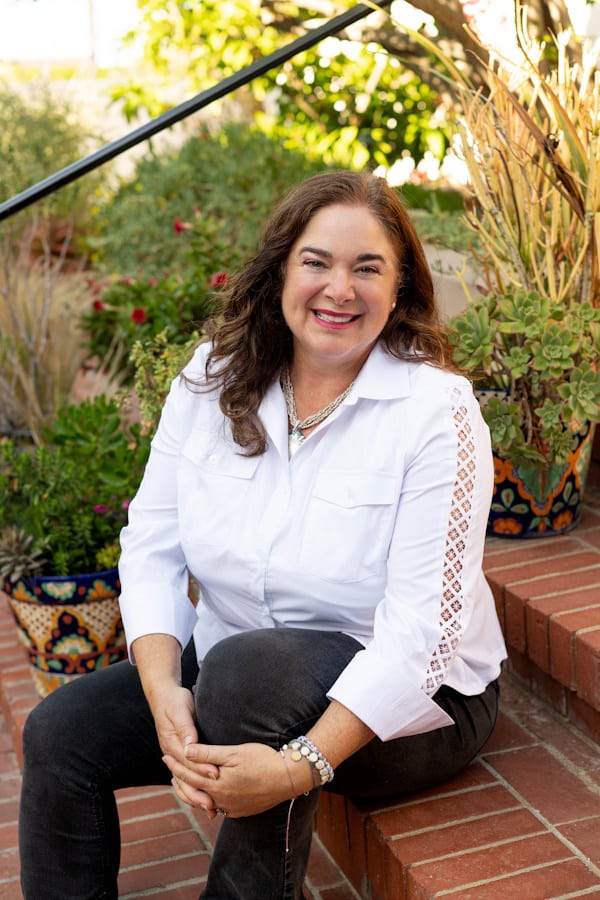 heather putnam
finance manager
With her 32 years of experience, Heather expertly manages all matters related money and Employees, as our Finance and Human Resources Manager. Heather holds an MBA and degree in Economics, and she loves to ensure that each of our clients has a smooth financial experience.
After working for 22 years with several large companies including the Walt Disney Co, her passion over the past decade has been to refine her skills to serve the unique financial needs of about:space and other small businesses. She is an integral member of our core team.
Heather and her husband are raising their 4 children in El Segundo, where she volunteers often and is very active in her beloved faith community. Heather avoids making any aesthetic decisions, claiming she cannot tell one shade of blue from another, but she certainly understands the business side of design very well indeed!
over 20 years in
the south bay
We work as a team and believe in collaboration! We honor our trusted craftsmen, contractors, vendors and workrooms. We value our studio team-mates and take care of each other. Our clients are integral to our team, and we take care of them, too.
love in wood
Josette and her husband, Jean-Louis, are uniquely matched as perfect partners in marriage and in business. He builds what she designs! They love to share their talents with clients who appreciate fine custom craftsmanship, understand the value of quality work, and want the experience of this like-minded couple who sweat all the details so they don't have to!